The Nomination of Scott Garrett is a bad deal for American workers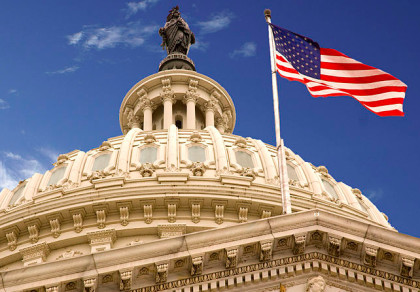 The Senate is considering the nomination of ex-Rep. Scott Garrett to lead the U.S. Export-Import (Ex-Im) Bank and needs to hear from manufacturers like you that Garrett's nomination is a bad deal for American manufacturers and workers.
Act now to send a message to your Senators urging their opposition to Garrett as head of the Ex-Im Bank!
Garrett has been committed to shutting down this important agency, and he was one of the most vocal opponents of the Ex-Im Bank while in Congress. Scott Garrett has a clear record of seeking to destroy the Ex-Im Bank and voted to close it down at every opportunity.
Tell your Senators that Garrett's opposition to the Ex-Im Bank makes him incapable of serving as chairman and president and urge them to vote against his nomination.
First, Enter Your Zip Code